September 30th 2017 is the date, that you wanna put in your calender right now! Elements #6 is going down in Copenhagen, and it's going to be crazy!
Keep an eye on this page for future updates regarding artists and much more.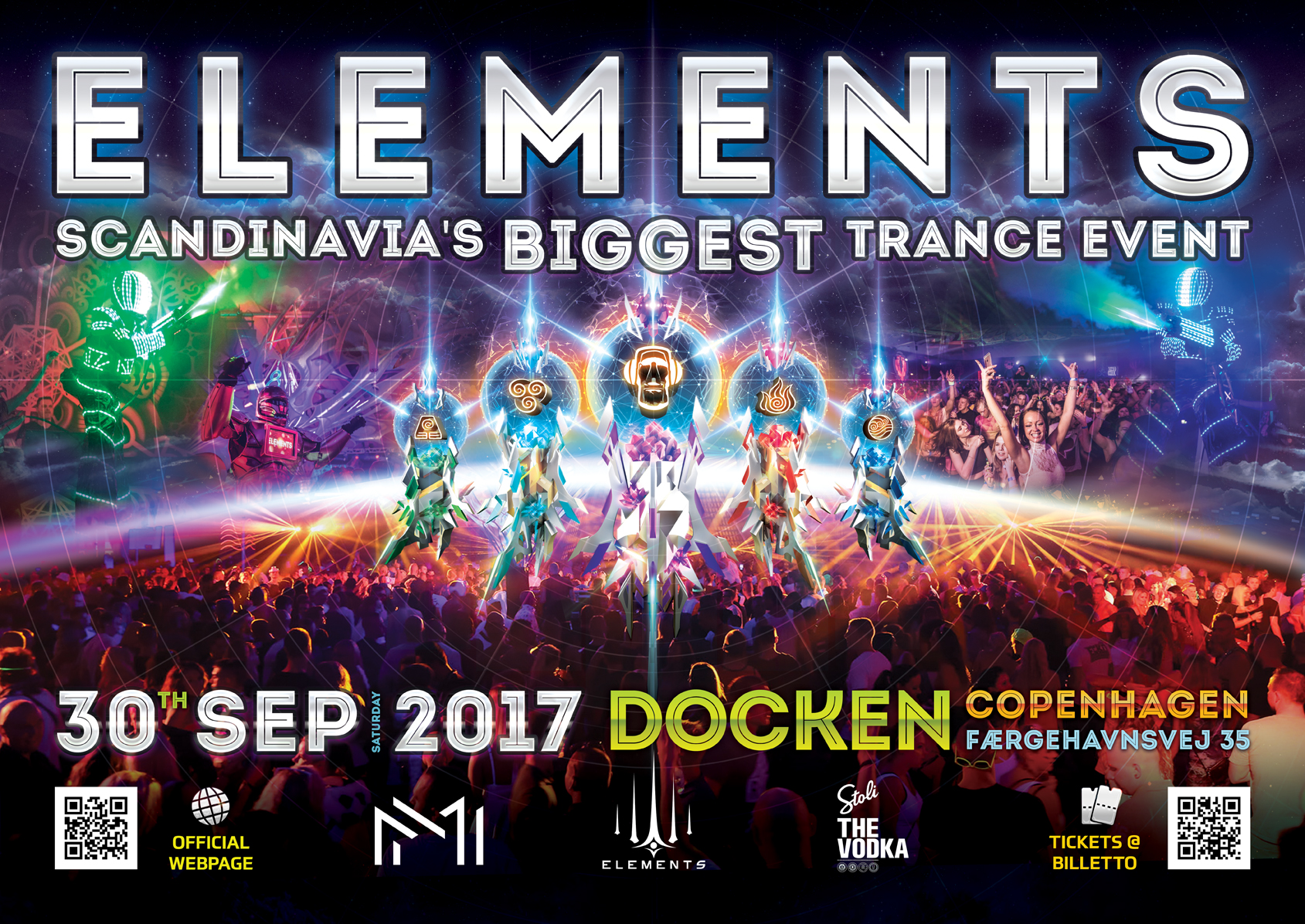 30th september 2017 / 20.30-06.00
DOCKEN
Færgehavnsvej 35
2100 Copenhagen
Early bird tickets
Release date: 1/1 2017 @ 00.00
For artists:
If you want to play at Elements, then send us a message and tell us something about yourself and show us, what you can do. Click here!